Please look around. If you can't find what you are looking for, let us know.
We will be glad to help! Click here to read ABOUT HOPE for Pets
We are currently working on updating our website. We appreciate your patience!
---
Please Help Chance!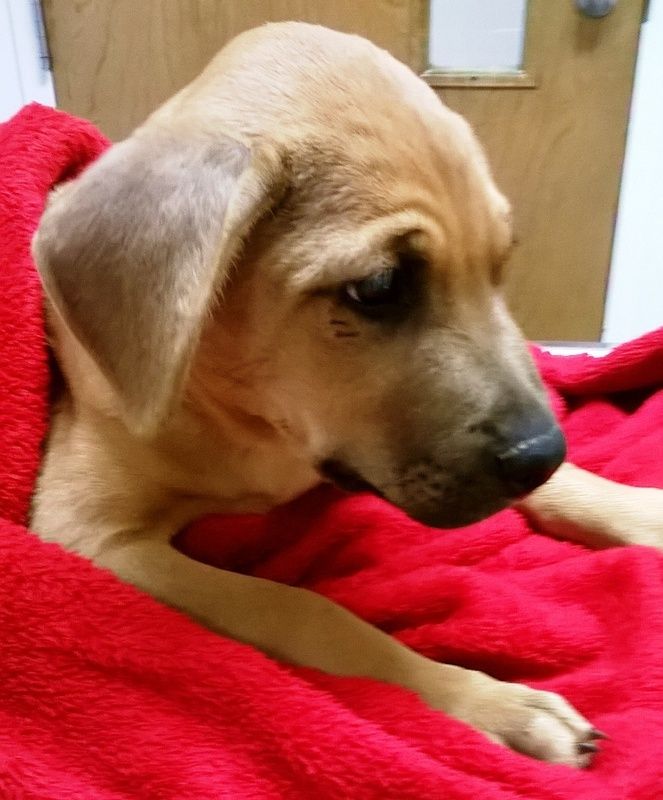 Chance was hit by a car the night of Wednesday, September 23. The people who hit him picked him up and laid him in someone's driveway and left him there all night. They came back the morning of September 24. They knocked on a door of someone who lived close by. By God's grace it was the home of a woman who loves animals and is very active in rescue. She took Chance to Shively Animal Hospital to be treated for his injuries. Chance was treated for shock and given IV pain medication. He was sedated and x-rays were taken. The x-rays did not show any broken bones but as of this evening Chance had still not tried to walk. He is banged up pretty bad and has serious road burns on his stomach. His penis is very swollen. Chance will need additional medical care and a guardian angel to foster him when he is released from the hospital. If you can help with Chance's medical care, please click on the button below. We appreciate any donations.
If you prefer not to donate on line, please send your donation to:
HOPE for Pets
218 Red Cardinal Drive
Mt. Washington, KY 40047
Please put 'Chance's Medical Treatment' in the Memo Field
FERAL CAT COLONIES
Volunteers are needed! We are looking for volunteers to help humanely trap feral cats, take them to be spayed or neutered then release them at their original location. This will not cost you a thing but your time! We will provide the traps and cover any costs involved. With your help, we can help end this vicious cycle. If you would like to help volunteer, please let me know.
Please donate now! The more donations we receive, the more cats we can help. For every $10.00 we receive another cat can be altered.